Welcome to Peabody Insurance Agency
Welcome to Peabody Insurance Agency located in Peabody, MA. We are an Independent insurance agency and have been serving the Peabody and surrounding areas for over 30 years. At Peabody Insurance, we're here to help you protect what is important to you and your family, such as your home, business, auto and personal assets. As an independent insurance agency, we do the hard work and price hunting for you. For a free quote, please call us at (978) 531-9863 or fill out our online form.
---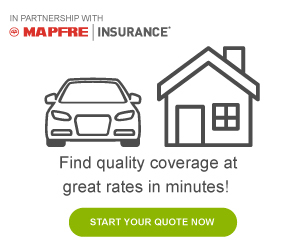 ---
Testimonials
A satisfied customer is a happy customer. Let us help you to become one!
I have my home owners insurance with Peabody Insurance and recently purchased a new car and Richard helped me find the best coverage at the best rate. I found it helpful to speak to an agent directly about coverage details. Any questions you have are answered in detail and in a timely manner. My husband recently switched his car insurance to Peabody Insurance from one of the online companies - who raised his insurance $500 in the last year (with no accidents/claims). Thank you, Richard. We are thrilled to do business with a such trustworthy and knowledgeable agent.
- R. Tracy
Richard at Peabody Insurance has been my agent for over 25 years. He is trustworthy and knows the industry. Saved me a bundle. My sister was with GEICO and changed because they did not give her the right coverage. She had an accident and did not have the coverage. Richard helped her. Thank you Richard.
- D. Sylva
I have been doing business with Peabody ins agency for many years. They are very friendly, fast and reliable. I recommend them to everyone
- R. Gonyea
I've been with Peabody Insurance Agency for over 20 years, Richard and Yolanda are the best and always take great care of me and my needs. Highly recommended, look no further!
- T. Penz